Translation
as a performance driver
Encotext is an experienced service provider in translation and interpretation. Linguistically trained project managers provide support to companies, key accounts, start-ups and SMEs in the development of their international activities.
We work in 50 languages: Central and Eastern European languages, Scandinavian languages and Asian languages
CROSS-FUNCTIONAL SERVICES
Our core activity
Financial translation
The translation of financial documents comprises considerable challenges and needs to be rigorous, precise and confidential. That is why we confide it exclusively to selected seasoned professionals.
We use translation memories and glossaries to make sure that your linguistic preferences are complied with, and that your documents are coherent.
We have earned the trust of banks, accounting firms and of the finance departments of major companies because they know we will keep to their deadlines without compromising quality and while guaranteeing absolute confidentiality.
Some examples of the financial documents we translate: Press releases - Registration documents, annual or half-year reports, financial statements - Funds prospectuses - Statutory Auditors reports
Marketing translation
Communication media are your company's window to the world, which is why they need to be translated by linguists with impeccable writing skills. We can guarantee a consistent editorial line in all languages, and help you produce relevant localized content. 
Some examples of marketing documents we translate: press releases, product packaging, presentation videos, web and printed corporate communication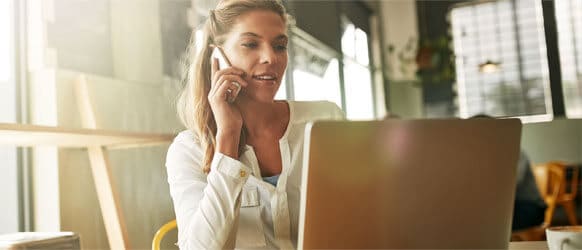 Legal translation
Legal translation requires excellent linguistic skills as well as a thorough knowledge of the law. Our legal translators are qualified jurists or lawyers and therefore in a position to provide the highest possible quality for the translation of your documents.
Sworn translation
Thanks to our network of sworn translators, we can also translate your documents in compliance with the regulations in force by the bodies to which you must address them.
Some examples of the legal documents we translate: Articles of association - Certificates of incorporation - Contracts - Terms and conditions - Summons - judgements - civil acts
Let us know what we can do for you !
We can meet all of your linguistic needs
Whether it's a bilingual or multilingual project, we manage all your translation requests that fall within our areas of specialisation and we systematically apply our three-step-quality process: translation, revision and a final quality check by one of our linguist project managers.
Encotext assists you in the preparation of your events by offering interpretation services that are adapted to your needs and your stakes.
Simultaneous interpretation
From a soundproofed booth, the interpreter translates the speaker's speech in the target language in real time. The translation is transmitted to the audience via individual listening devices.
Consecutive interpretation
The interpreter takes notes and translates the speaker's speech in the target language once the speaker has finished talking, and in general every 5-10 minutes. This technique is usually employed during small committee meetings (symposiums, seminars, negotiations, press conferences, etc.).
Liaison interpretation
Suitable for less formal meetings (business negotiations, business lunches, trade shows, etc.), liaison interpretation allows the interpreter to translate the speaker's message sentence by sentence (or based on a Q&A structure).
We guarantee the final quality of your documents by having them reviewed by a specialized linguist. We make sure the tone, style and terminology comply with your requirements, and improve the readability of the text.
Used for technical texts with straightforward syntax, this new service stems from the translation sector's latest technical innovations. We process the document with an automatic translation engine, and then perform a full review in order to guarantee the accuracy, consistency and quality of the translation.
Our solid experience in multilingual project management (360°, engagement or satisfaction surveys, shareholding plans) allows us to support and advise our clients on process optimisation in order to keep to deadlines and comply with the client requirements.
When producing documents for print or digital distribution, layout is an essential part of your project. Desktop publishing (DTP) involves gathering and rearranging the text elements in the document structure to faithfully recreate the layout in the translated version. We take care of the translation of IDML files followed by a DTP service to bring your document's design to life. Translation is not an obstacle to your creativity: as an integral part of your marketing strategy and communication campaigns, we can assist you with the translation and layout of your brochures, sales leaflets, advertisements, computer graphics and other visual elements.
Why work with Encotext? ?
Translators' quality commitment
Encotext's partner translators:
Translate into their mother tongue
Do not outsource their work
Commit to perform a self-check
Deliver on time
Technological innovation
New technologies help us secure and trace data: 
Computer assisted translation softwares
Project management software
Secure platform for clients and suppliers
Compliance with the European Union's legislation on data protection (GDPR)
Thanks to our online portal, you can now easily and securely access and monitor all of your translation projects.
Manage your PROJECTS, QUOTES and INVOICES in just a couple of clicks.
Reach out to us via the contact forms, and check in by reviewing your Statistics.